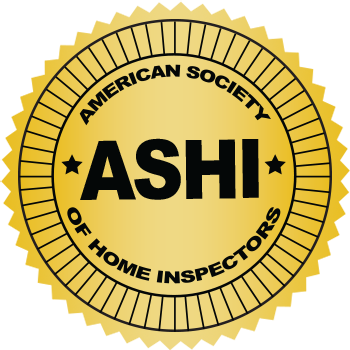 Your Palos Hills IL Home Inspector
My name is Henry Sander, Certified Professional Home Inspector and owner of Heartland Home Inspections. For many years now, we have built a reputation in the area as a thorough and dedicated home inspection company. We have inspected more homes than we can count, and have a long list of happy clients.
We have worked hard for our reputation, and we know that you will be as happy with our services as so many of your neighbors have been
How does your service stand out?
A home inspection is serious business. It's the buyer's opportunity to make sure that the house they're about to purchase doesn't hold any expensive surprises. We all know what a home is made of wood, metal, brick & concrete. These are the basics, but is your home well built? Will you be proud to call your new house your home? Every square foot is important and needs to be examined. Looking at a home, checking each of these structure materials and it components and how they relate to modern standards.
Our company goal is to be the best by providing a comprehensive, complete and accurate inspection on a easy to read format using the latest technology and tools. We aim to be prompt, professional and personal to our clients' needs. Our services continue after the inspection is complete as their property consultant. You will talk to the inspector preforming inspection before your appointment. The use of Thermal imaging is a technology that allows a Certified level 1 InterNACHI INSPECTOR to show you things about a building that no one can show you using other inspection methods. Heartland has over 25 years of industry related experience. Hire Heartland Home Inspections for your best inspection — because everyone else is just looking around.
Every Client receives a free home inspection booklet outlining exactly what a State Licensed Certified Home Inspector professional should complete at your inspection.
What do you enjoy about the work you do?
Working with my clients for a complete and accurate assessment of their house. I help first-time home buyers and seasoned homeowners so they can rest assured that their new house can be a home.
Why Choose Us
We know you have a lot of choices when it comes to home inspectors, so we know how important getting the right information is when it comes to choosing your home inspector. So what sets us apart?
First of all, we are ASHI Certified – which means we ar the best of the best. ASHI has set the standards of the home inspection industry for decades. Many people never qualify to pass their exams and become a full member. So when you hire an ASHI Inspector, you are getting the best in the business.
Also, we are InterNACHI Certified Professional Home Inspectors. InterNACHI is the world's largest home inspector association, and we are proud to be full members. InterNACHI requires more of us as your home inspector – more training, more knowledge, and higher standards.
In fact, to even become an InterNACHI member, you have to have your reports approved, have more education, and prove that you are a top notch home inspector. Then to stay a member, you have to prove your continuing education (in addition to any other continuing education we get) to make sure that we are not only keeping up with the building industry – but staying AHEAD of it.
All of this means that we are better equipped to find issues in your home – more so than other home inspectors. But we don't stop there. We work on each and ever home inspection to draw on our decades of experience.
Our experience is important – because it is not something you can buy or learn in a classroom. We would all want an experienced guide through a jungle, and not just someone who has seen the map, and it is the same with hiring us as an experienced home inspector.
So if you are looking for an experienced home inspector who has the best training in the industry – then contact us today!